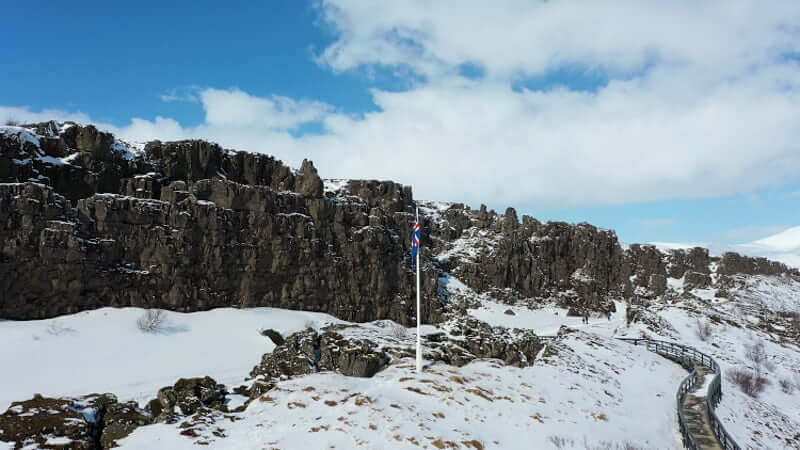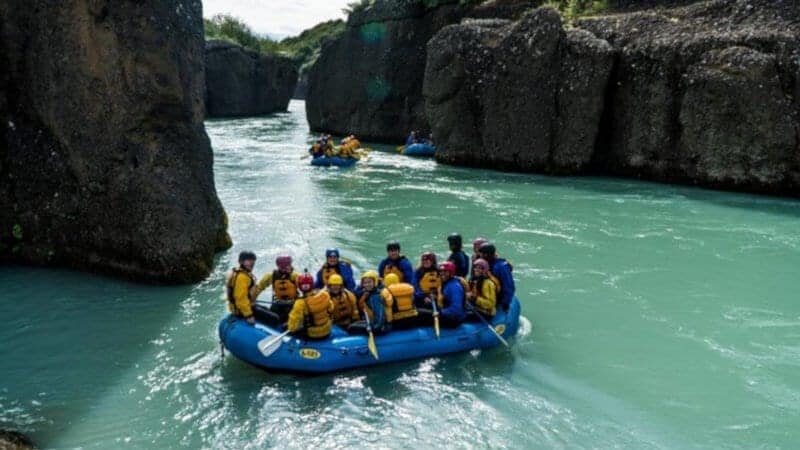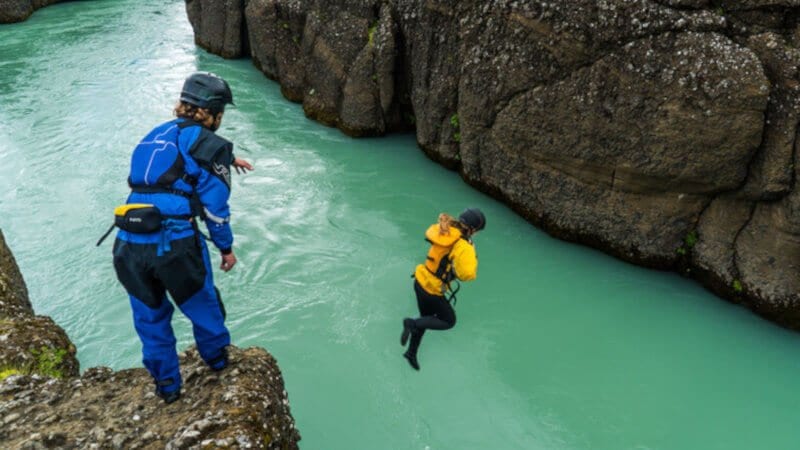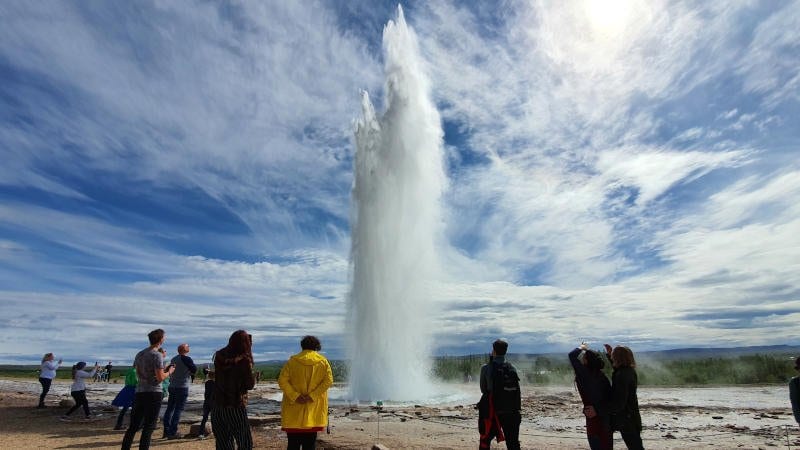 Location: Free pickup

Length: 10 hrs

Availability: All year
Golden Circle & River Rafting Iceland Expedition
 Duration: 10 hours

Minimum age: 11 years

Difficulty: Easy

Availability: All year

Free cancellation: up to 24 hours prior to departure
Professional tour guide in English in a minibus

Pick up and drop off within Reykjavik 

Guided River Rafting on the Hvítá River

All necessary equipment for rafting

Entry to a sauna and shower facilities after the tour

Free Wi-Fi on the bus
Lunch – we make scheduled stops so that guests can buy lunch or snacks during the tour

Bathing suit and towel
The trip to Golden Circle is the most popular day tour in Iceland. Geysers, The Golden Waterfall, and Thingvellir are a classic and there is a reason for it. Taking just a short drive from Reykjavík allows you to see some of the most spectacular landscapes and natural wonders in Iceland. To make the most of your time on the Golden Circle route we will take you on an unforgettable Golden Circle & River Rafting Iceland Expedition to discover this stunning part of Iceland from a different and thrilling perspective
Don't forget to see the Golden Circle Classic Tours that we believe you won't want to miss.
Thingvellir National Park
Thingvellir National Park is the National shire of all Icelanders. It lies within the belt of volcanic activity and fissures which pass across Iceland, a part of the mid-Atlantic ridge, the junction of the American and Eurasian tectonic plates. It is a nice feeling to stand with your right foot in Europe and the left one in America.
Geysir & Haukadalur Geothermal Area
Geysir – the biggest geysers of Haukadalur Geothermal Area are Strokkur and Geysir itself, which gives the others their name. This geothermal area, spreading over a surface of 3 km, is filled with so-called boiling mud pits that, when active, expulse hot water high into the air, followed by a steady puff of evaporating steam, only to repeat this occurrence every couple of minutes. Strokkur erupts every 5 to 10 minutes, throwing a column of water into the air to a height of 20 to 30 meters.
Gullfoss – The Golden Waterfall
Gullfoss is one of Iceland's most popular and venerated natural landscapes. The waterfall ever so the impressive influential flow rate is given by the glacier river – Hvítá rich in Salmon River, flowing for 40 kilometers from Langjökull glacier in the highlands of Iceland before disappearing deep within the waterfalls canyon 32-meter drop. Never miss the opportunity to Gullfoss waterfall Iceland tour.
River Rafting Expedition down the Hvita River
Classic Golden Circle River Rafting Iceland Tour covers three mentioned stops, but the highlight of this tour is still ahead! We will take you on an unforgettable River Rafting expedition through the breathtaking Brúarhlöður canyon while enjoying a view only visible from a boat. This tour is suitable for most ages and abilities, all you need is the desire for adventure. We believe that a journey down a fun and beautiful glacier river should be on everyone's bucket list. No worries about the cold – we will provide you with wet suit to make the experience enjoyable and a life jacket to keep you afloat.
The tour takes about 10 hours

Although you don't need to swim while river rafting/canoeing, we recommend that you can. You have to be comfortable with floating in the water.

The tour is being operated under all weather conditions: please bring warm, wind & waterproof clothes

Good walking shoes are recommended

Please bring your own swimsuit, towel, and change of clothes
Golden Circle & River Rafting Iceland Expedition